May 2021
Lower Ed?
Over the last few years, much has been written about the financial security of many colleges and universities. In this ongoing debate, both the Chronicle of Higher Education and Business Officer, the monthly publication of the National Association of College and University Business Officers (NACUBO), have had many articles on the subject. The stories are often not very complimentary. 

Even before the onslaught of the coronavirus pandemic, it was indicated that many colleges and universities were on unsustainable financial trajectories. Last year's events added even more stress to these precarious finances, and have brought many places to the precipice of collapse. As we emerge from the COVID era, there's much work to be done.

My routine view of this predicament has been from a "bottom up" position. Much of No Left Turn's consulting is in partnership with Performance Resource Partners, where many of our clients are in the Higher Education sector. In this work, we look at financial and business operations for facilities management. The reason facilities expenses have come under scrutiny, especially lately, is because they are often seen as competing with and subtracting from the academic mission of the institution. The fact that they always represent a major piece of the operating budgets makes them particularly visible.

What budget categories are our clients trying to maximize? Those they consider "academic", such as:
Faculty
Academic staff
Student service programs
Athletic programs
Program operating expenses
Research programs
Student financial aid
Conversely, what are they trying to reduce or minimize? For "facilities", this includes:
Custodial Services
Building Maintenance
Grounds Maintenance
Capital Maintenance allocations
Deferred maintenance
Facility upgrades and renovations
But, Higher Education is determined to be "different"...

So far, all this discussion covers well-trod territory. What I have not seen is much conversation about the common institutional biases that impede organization change – change that may be necessary to address cost and operational inefficiencies. What are these?

Only those who work for the college or university "care" for the campus.

Higher Education is well known for having staffs with very long tenure. On-the-job experience of decades is common. Consequently, the personal relationships developed between maintenance staff and the larger campus community can be long-standing and very close.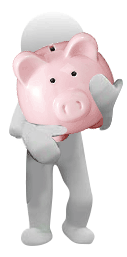 Along with that familiarity comes a deep understanding of what each party may want, or is willing to accept, in the way of service, comfort, convenience, or dialog. Issues and expectations may have been settled long ago, with virtually no alteration or further discussion over time.

The very notion of staffing changes, no matter how slight, can create torrents of criticism and expressions of major concern. When this issue is discussed in the light of potential migration of work to contractors, the level of anxiety can rise even higher.

The validity of the preconceptions on the subject, and the presumption that staff will always have the best interests of the institution at heart, are legitimately debatable. What is seemingly universal is that Higher Education administrators are often deeply skeptical about admitting "outsiders".

Legacy business practices are well proven, and should not be casually changed.

Service routines, reliance on preferred service contractors, and means of procurement can easily become entrenched, with unintended and inefficient consequences. It's not uncommon for an objective evaluation to make recommendations for change.

However, it's interesting to observe the degree to which college and university personnel may seek to justify what it has done over the years. Oftentimes, the institution's leadership may be anxious to change. However, the staff who are responsible for implementation may be recalcitrant to the point of sabotaging the direction for improvement, unintentional though their actions may be.

Sometimes, though, even college and university leadership is averse to change. The reasons for entrenchment may be varied, but they exist nevertheless.

College and university employees must be respected.

Typically, colleges and universities see themselves as virtuous employers, highly concerned and dedicated to the well-being of all employees. Protections for employees' rights and privileges, acknowledgment and validation of inclusive diversity, and preservation of terms of employment or union collective bargaining agreements can all be proudly referenced as evidence of a commitment to caring and sensitive human resource management. Without question, these ambitions are praiseworthy and laudable. All employers should be as supportive as most colleges and universities.

However…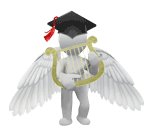 It's not uncommon for faculty and to become staunch protectors of the non-academic staff with whom they work; and become vociferously critical of any changes perceived to negatively impact their coworkers. This advocacy can extend all the way to the top of campus leadership. In facilities management, this commitment can present some interesting ironies. For example, there may be little debate about terminating an ineffective service contract, forcing the layoff of scores of people. But, if suggestions for changes to an in-house organization had similar consequences, there are often loud demands for protection of employee jobs, salary, and benefits.

While the resistance to change has good intent, the unintended consequence is that it can present obstacles to improvements that, in the end, may serve a greater good.

Years of budget reductions must be maintained regardless of need.

On many campuses, we have often seen unfortunate consequences brought on by regular diversion of money from facilities management to fund other pressing needs. The results are often predictable.
Cleanliness deteriorates
Maintenance becomes more reactive, and less preventive
Deferred maintenance accumulates
Customer interaction and satisfaction erodes
Morale deteriorates
The odd thing is that, when we point out opportunities for operational improvement, there's a common response: "That's all very fine, but we can't afford to spend any more on facilities then we are today".
Is there a "bottom line" to all of this?

Well maybe...

First some recognition:
The people who work at colleges and universities are a fine group. Evil intentions are virtually unknown. The unfortunate developments we see "behind the scenes" in facilities management often result from inexperience or lack of perceived alternatives. Education is, after all, the business of Higher Education, not buildings & grounds maintenance.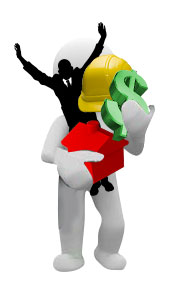 Even commercial operators can fall into some of the traps we see in our consulting work. What distinguishes Higher Education is devotion to the intellectual debate about causes and effects of both history and projected change. For consultants such as myself, we must be ready to enjoy the ride. It's part of the process in Higher Education.

What do I consider success?
Reaching a point where the client appreciates that I know their situation, while trying to offer insight and recommendations for improvement.
Acceptance that I am not "heartless" in what can seriously impact scores of people.
Mutual willingness to live with incremental change, that paves the way for further improvements.
Moving to the implementation of positive change, after a thoughtful but short debate.
This all takes some time. Not easy for the impatient. Um, that would include me.

Missed earlier newsletters? Find them here:

September 2020 "Just Stylin'"
July 2020 "Reflections on Our Covid Times"
February 2020 "Quirky Clients – The Smart Version"
September 2019 "OPM Cheerleader"
June 2019 "Can You Perform?"
February 2019 "Today's Word"
October 2018 "The Case for DIversity-Architect's Version"
June 2018 "A Capital Idea"
March 2018 "Me Too?"
January 2018 "R U Trending?"
October 2017 "Do You Measure Up?"
August 2017 "I'm an Architect and I'm Here to Help"
January 2017 "The Future of Higher Education"
November 2016 "The Owner as CM?"
August 2016 "Don't you just hate..."
June 2016 "Duck Testing"
April 2016 "Once Upon a Time..."
January 2016 "I want to take you higher"
November 2015 "Moderating in all Things?"
July 2015 "Alphabet City"
May 2015 "Acey Trey Trey Trey?"
January 2015 "Nature or Nurture?"
August 2014 "Acey Trey Trey?"
June 2014 "The Seven Deadly Sins"
March 2014 "Thar She Blows!"
November 2013 "Giving Thanks"
September 2013 "Back to School?"
June 2013 "What Time is It?"
March 2013 "Acey Deucey?"
January 2013 "A Swamp Full of Alligators"
October 2012 "Plan to Live Forever, Part Deux"
July 2012 "A Midsummer Dream"
May 2012 "Are you Virtually Working?"
March 2012 "Your Huddled Masses"
January 2012 "Observing Observations"
October 2011 "I Want What I Want"
August 2011 "A Beach Read"
May 2011 "NeoLuddite or Technophile?"
March 2011 "Do Your Silos Leak?"
January 2011 "Plan to Live Forever!"
November 2010 "May I Have A Plan, Master?"
September 2010 "How do we choose?"
July 2010 "Good People Behaving Badly"
May 2010 "LEED: LEADing or Dead Weight?"
March 2010 "Why does it cost so much?"
January 2010 "Design/Builders show us your softer side."
November 2009 "What the Facilities?"
September 2009 "Why Do Architects Make Good Owner's Reps?"