July 2015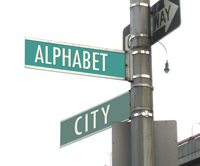 Alphabet City
We work in a field consumed by jargon and insider dope.  The following cheat sheet is meant to help those of us who, perhaps, stay in an isolated silo.
Acronyms galore.  What do they mean? 


ABC
Associated Builders and Contractors – A contractor's association similar to, but not the same as, the AGC; or Aggregate Base Course – That stuff that is spread out on the ground below    concrete slabs or asphalt paving.
AC or A/C
Air Conditioning – Usually refers to space cooling, but may occasionally refer to heating as well.
A/E, sometimes A&E
Architecture and Engineering.
ADA
Americans with Disabilities Act – The federally mandated standard for making building and grounds accessible.
AGC
Association of General Contractors – The General Contractors trade association.
AHU
Air Handling Unit – The thing that makes hot and/or cold air then blows it into the occupied space.
AIA
American Institute of Architects – The Architect's professional association.
APPA
Once stood for the Association of Physical Plant Administrators, now just stands for APPA.  Kinda like R2-D2, which once stood for something.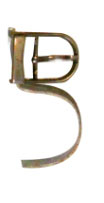 BIM
Building Informational Modeling.  Software to document the components of a building and its site.  Not just for visual rendering, the "BIM Model" contains many attributes of the building in a relational database for retrieval and manipulation.  CAD on steroids.  The dominant application is Revit by Autodesk.  There are others.
BMS or BAS
Building Management System or Building Automation System – The computer-based control system that operates building components.  Major emphasis is usually for mechanical systems.  However lighting, power, fire protection, and security systems may also be incorporated.
BOMA
Building Owners and Managers Association – The group that shares information about all things building.  Emphasis has been on commercial office space.

CAD or CADD
Computer-aided Design or Computer-aided Design and Drafting – This is how architects and engineers "draw" these days.  At a computer, no pencils or paper.  As with BIM, the dominant player is Autodesk with AutoCAD.  Others compete, albeit with smaller shares of the market.
CAFM or CIFM
Computer Aided Facility Management or Computer-Integrated Facility Management – A software application used to address a variety of facilities-related functions, such as lease management, space inventory, move management, and asset characteristics.
CM
Capital Maintenance – The maintenance required to preserve the asset, and maintain its integrity.  Examples include roof replacement, repainting, and brick repointing.
CMMS
Computerized Maintenance Management System – The software application used to manage facility maintenance.  Typically includes resources to address preventive maintenance, routine maintenance, asset information, and work order management.  May interface with ERP (see below).
CPMM
Certified Plant Maintenance Manager – A credential granted by the Association for Facilities Engineering (AFE) indicating in-depth expertise in plant and facilities maintenance management.
CPSC
Consumer Product Safety Commission – The federal agency that governs consumer products (duh).  Many building components must be certified.

DB
Design Build – The method of new building or major renovation where the entire package of design and construction is delivered by a single responsible entity.  Distinctly different from conventional Design/Bid/Build or IPD (see below).
DM
Deferred Maintenance – Capital Maintenance that was not done at the time it should have been, and is therefore "Deferred".
DOJ
Department of Justice – A federal department.
DOL
Department of Labor – A federal department.
DX
Direct Expansion – A reference to a type of air conditioning device where refrigerant expands from a liquid to a gas absorbing heat in the process.  DX units can be one-piece, such as window units, or spilt, with an indoor section and an outdoor section.

ERP
Enterprise Resource Planning – Business management practices and software that can be used to collect, store, manage, and interpret data from many related business activities, including marketing, sales, human resources, inventory, assets, and more.

FCA
Facilities Condition Assessment – A report that documents the current physical condition of buildings and grounds.  Used often to document the extent of Deferred Maintenance at a facility or campus.
FCI
Facilities Condition Index – A numerical factor used to indicate the condition of a building.  Typically expressed as decimal number of Deferred Maintenance divided by Replacement Cost.  e.g., $25,000 Deferred Maintenance/$100,000 Replacement Cost = .25 FCI.  Low is good.  High is bad.
FCAP
Facilities Condition Assessment Program or Facilities Capital Action Plan – Typically refers to a document that records the extent of Deferred Maintenance at a facility or campus.  Essentially the same as an FCA (See above).
FCU
Fan Coil Unit – A piece of mechanical equipment that draws air over coil(s) of pipes with heating or cooling mediums inside.  A type of AHU (See above).
FICM
Facilities Inventory and Classification Manual – A document produced by the National Center for Education Statistics.  Complete title is "Postsecondary Education Facilities Inventory and Classification Manual".  The FICM is a tool used to guide higher education institutions initiate, conduct, report, and maintain an institutional space inventory in a consistent manner.
FM
Facilities Management or Facilities Maintenance – What we do. Occasionally: Fire Marshal.
FM (Another)
Once stood for Factory Mutual – a building system and component testing certification.  Now "FM Approvals" are granted by an organization that is a member of the FM Global Group, an insurance company.

GIS
Geographic Information System – The system used to capture, store, manipulate, analyze, manage, and present all types of spatial or geographical data. GIS is a broad term that can refer to a number of different technologies, processes, and methods. Utilities, buildings, phenomena, people – you name it.

HR
Human Resource or Human Resources.
HVAC
Heating Ventilating and Air Conditioning.


IBC
International Building Code – The current default "National" building code.

ICC
International Code Council – The umbrella group that now promulgates the IBC.
IPD
Integrated Project Delivery – A design/build process where the owner, designer and contractor enter into a three party agreement.  Each party assumes certain responsibilities and shares some risk in the endeavor.
IFMA
International Facility Management Association – A professional association of facility management professionals.


JD
Job Description – A written document describing job requirements.  There is another type of JD: the Juris Doctor, the first professional degree in law.  This other JD may be seen in times of trouble. 

KPI
Key Performance Indicator – An agreed-upon metric used to evaluate some element of the organization's effectiveness, e.g., SF cleaned per day per person.

LCI
Lean Construction Institute – An organization devoted to a project delivery process intended to provide higher value and quality.  Also, Life Cycle Inventory – The data collection part of an LCA (see below).
LCA
Life Cycle Assessment – The calculation of the lifetime environmental or cost impact of a product or service.  Often considered an essential component of VE (see below).
LEED
Leadership in Energy and Environmental Design – The green building certification program for buildings, homes, and communities run by the U.S. Green Building Council (USGBC).  If it's not USGBC certified, it's not LEED.

MMA
Mixed Martial Arts – What it takes to excel in the facilities business.



NACUBO
National Association of College and University Business Officers – The group of higher ed financial officers.

NBC
National Building Code – A legacy code once published by the Building Officials and Code Administrators International (BOMA).
NEC
National Electric Code – The reference electrical code cited by most jurisdictions, issued By NFPA.
NFPA
National Fire Protection Association – The organization behind the Life Safety Code (NFPA-101) and the NEC.


OSHA
Occupational Safety and Health Administration – The federal agency that governs workplace issues.
PE
Professional Engineer – An indication that the Engineer is registered with a state certification.

PM
Preventive Maintenance or Preventative Maintenance or Project Manager – The first two are the same.  The third is very different.
PPP or 3P or P3 or P3
Public/Private Partnership – Used to describe an agreement between two entities where the "public" side may contract with the "private" side to provide a good, service, or building, with appropriate compensation terms.  An example would be a college agreeing with a developer for design and construction of a dorm that is paid for over time by the college with a use fee.

QA/QC
Quality Assurance/Quality Control – A noble effort or program to seek quality results.

RA
Registered Architect – An indication that the Architect is registered with a state certification.
RFP
Request for Proposal.
RFQ
Request for Qualifications.


SBC
Standard Building Code – A legacy building code once published by the Southern Building Code Congress International (SBCCI).
SBS
Sick Building Syndrome – Used to describe a situation in which building occupants experience acute health and comfort effects.
SCUP
Society for College and University Planning – A professional association dedicated to the integration of planning in higher education institutions.


TQC/TQM
Total Quality Control/Total Quality Management – An approach to doing work that install a climate that seeks quality in the delivery of goods or services.


UBC
Uniform Building Code – A legacy code once published by the International Council of Building Officials (ICBO).
UL
Underwriters Laboratories – An OSHA-approved testing and certification company.  Many building components are UL certified.
VE
Value Engineering – The process of determining the highest value solution for building components or systems.
VAV
Variable Air Volume – A reference to a means of heating and cooling a space by varying the amount of constant temperature air, rather than a varying the temperature of the output air.
VOC
Volatile Organic Compounds – The chemicals in paint and other products that evaporate and enter the airspace.  Now heavily regulated.

WO
Work Order – A defined task for maintenance, repair, preventive maintenance or requested work at a facility.  

XYZ
Ex Wye Zee – The last three letters of the alphabet.
Are there more???
Of course.  But this is enough for now – I think.  Tell me what important ones I missed, and I'll do a follow-up.

Missed earlier newsletters? Find them here:
May 2015 "Acey Trey Trey Trey?"
January 2015 "Nature or Nurture?"
August 2014 "Acey Trey Trey?"
June 2014 "The Seven Deadly Sins"
March 2014 "Thar She Blows!"
November 2013 "Giving Thanks"
September 2013 "Back to School?"
June 2013 "What Time is It?"
March 2013 "Acey Deucey?"
January 2013 "A Swamp Full of Alligators"
October 2012 "Plan to Live Forever, Part Deux"
July 2012 "A Midsummer Dream"
May 2012 "Are you Virtually Working?"
March 2012 "Your Huddled Masses"
January 2012 "Observing Observations"
October 2011 "I Want What I Want"
August 2011 "A Beach Read"
May 2011 "NeoLuddite or Technophile?"
March 2011 "Do Your Silos Leak?"
January 2011 "Plan to Live Forever!"
November 2010 "May I Have A Plan, Master?"
September 2010 "How do we choose?"
July 2010 "Good People Behaving Badly"
May 2010 "LEED: LEADing or Dead Weight?"
March 2010 "Why does it cost so much?"
January 2010 "Design/Builders show us your softer side."
November 2009 "What the Facilities?"
September 2009 "Why Do Architects Make Good Owner's Reps?"