May 2010
LEED




LEED

®

, Leadership in Energy and Environmental Design.

I like to think I'm aware of and sympathetic to sustainable architecture (Green, or otherwise). Sometimes 'good' or 'best' practice is relatively obvious, and worthy of routine implementation. But, unless you knew me, and knew about my skills, I suspected that this would not be obvious. So what's a right-thinking consultant's best option? Well, there really only appears to be one: become a LEED Accredited Professional. The value of the credential is undeniable.

A real journey. It has instigated some thought.



The Exam



LEED v3 is the latest variant on the LEED accreditation and certification criteria put out by the U.S. Green Building Council (USGBC), implemented during 2009. The changes from v2 were numerous, and included many new categories of LEED Accredited Professional status. Of the five new AP options, I chose LEED AP Building Design + Construction as most relevant to my work.

Before applying for the exam, however, letters confirming my involvement in previous LEED Certified projects had to be solicited and fees had to be paid. After gathering the study guides, the ordeal began in earnest. I soon realized that my rational mind and visual memory were challenged by the projected content of the exam.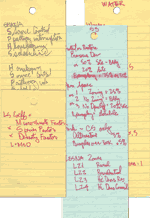 Multiple practice exams demonstrated I would be forced to memorize a seemingly infinite array of reference standards and specific scorecard criteria – material easily accessed through the LEED Reference Guide for Green Building Design and Construction.

To advance my preparation, I attended a USGBC workshop, purchased alternate study materials, and dedicated weeks to prepare for the exam. I thought I was smart, and this seemed just plain dumb.

Finally, exam day. After removing my wallet, watch, and any writing instruments, I was next asked to turn my pockets inside out. Then I was permitted to sit for four hours at a computer terminal under the watchful eyes of TV cameras and humans.

Part 1, the Green Associate exam, was a cakewalk.

Part 2, The LEED AP exam, was a different matter. The computer timed out and shut me down as I was going back through uncertain answers. I'm told that the grading for the exam is 'on a curve', which must be why I passed, officially making me LEED AP.

Anecdotal information tells me that the exam has been made progressively more difficult over the years. I hope that's true, since this would validate my struggle. On the other hand, it appears to have been made difficult by forcing rote memorization. The real world is usually not a closed book exam.



The Future of LEED



Just Plain Lead?



Some assert that the popularity of LEED Certification for buildings will wane. Two factors are often cited:

The criteria advocated by the USGBC is being subsumed by the various model and state codes.

For example, many are watching developments in California closely. The new 'CalGreen' mandatory green building code goes into effect January 2011, and public debate on the synchronicity with LEED is well underway.

Not surprisingly, even the USGBC acknowledges the role-playing of the usual suspects. The International Code Council, the American Institute of Architects, ASTM International, and an alphabet soup of ANSI/ASHRAE/USGBC/IES are all involved in standards development.

Will LEED survive after the inevitable shake-out?

The USGBC's cost structure for accreditation and certification, as well as the cost of professional services necessary to document and submit material for compliance, is growing.

Assuming that any forward-thinking owner wants to protect the planet, instigate positive environmental change, and (especially) reduce life-cycle energy and equipment costs, there is no serious quarrel with the design and construction of green buildings.

However, the fees for certification of large buildings can be seen as onerous (although there is a rebate for LEED Platinum). This gets added to what often amounts to tens of thousands of dollars in professional services to obtain the certification. The sum is seen by some as 'non-essential', particularly if the design already meets the LEED imperatives.

LEED AP's, too, have fees to accommodate. Reference materials, applications, membership fees, and now (with LEED v3) continuing education expenses.
Is there any wonder that alternatives to LEED are being considered? Green Globes, originally developed by the Canadian Standards Association, has jumped into the fray with what they describe as 'The Practical Building Rating System'. Time will tell.



Leading the way?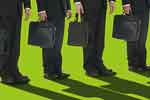 LEED is Good - In the way that any 'good' practice is 'good'.

Look at the goals outlined on the home page of the USGBC web site:



The U.S. Green Building Council (USGBC)

is … committed to a prosperous and sustainable future for our nation through cost-efficient and energy-saving green buildings. USGBC works toward its mission of market transformation through its LEED green building certification program, robust educational offerings, a nationwide network of chapters and affiliates, … and advocacy in support of public policy that encourages and enables green buildings and communities.

The LEED® green building certification program is a … rating system for buildings designed, constructed and operated for improved environmental and human health performance. LEED … emphasizes state-of-the-art strategies in five areas: sustainable site development, water savings, energy efficiency, materials and resources selection, and indoor environmental quality.



LEED Professional Credentials (LEED AP and Green Associate)

recognize professionals who have demonstrated a thorough understanding of green building techniques, the LEED green building rating systems, and the certification process.

Unquestionably, these have been achieved in spectacular fashion; and there is serious momentum behind the endeavor. Public perception of the 'brand' has gained traction; and many institutions and agencies have now mandated LEED Certification for new construction. The program is a great success.



The FUTURE?





For LEED AP's?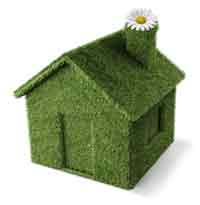 It would be nice to think that the exam will evolve into something that has more relevance to understanding sustainable design concepts. It's unfortunate that the exam has devolved to a rite of passage for those seeking to punch the AP ticket.

In any event, LEED v3 seems to raise the bar for professional competence; and undoubtedly, the continuing education requirements will instigate the on-going proficiency of the new AP's (assuming, of course, that too doesn't devolve into something lacking purpose).



For LEED Certified Buildings



Recently, I attended a panel discussion where a representative of a large international construction company alluded to a decreasing emphasis on 'Green Building'. His opinion was uncontested. Perhaps it's because the recent recession has presented more obstacles to development than LEED Certification will ever entail, or perhaps it's because the movement has peaked, or perhaps everyone else was being polite.

I suspect his observation is not yet consensus. LEED certification is still very important and particularly relevant to the industry. I don't see it going away anytime soon, nor am I suggesting that it should.



In Conclusion



LEED continues to lead. It's why I chose to become accredited, after all. But signals have arisen that bear watching, to avoid the pitfall of the program becoming leaden and burdensome. We can all retain our commitment to responsible design, construction and building management.

Not receiving these newsletters in your inbox and would like to? Sign up here.

Missed earlier newsletters? Find them here:
March 2010 "Why does it cost so much?"
January 2010 "Design/Builders show us your softer side."
November 2009 "What the Facilities?"
September 2009 "Why Do Architects Make Good Owner's Reps?"