January 2018

R U Trending?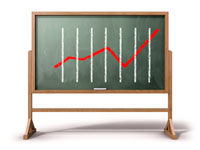 What's new?  What's old hat?  The view from No Left Turn:
Partnerships
Entrepreneurial businesses have been pursuing cash-strapped homeowners, commercial businesses, governments, and institutions with all sorts of ventures.  Some examples:
Solar power installations (e.g., PVA arrays)
Electronic toll collections (e.g., EZ Pass installations)
Infrastructure construction (e.g., toll roads) 
Public transportation (e.g., Ride-share)
Power Generation (e.g., Fuel cell installations)
College Dorms
The acronyms include PPP and 3P for Public/Private Partnerships, and PPA for Purchased Power Agreements. The buyers in such arrangements typically see enough value in the deals, even allowing for the profit earned by the business partners.
It's a trend not likely to abate.
Virtual reality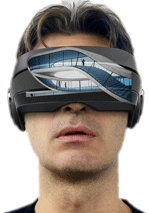 The term is used loosely.  True VR usually involves wearing special goggles that allow for real-world or computer-generated viewing experiences.  This can also include combinations of real and computer-generated reality, called Augmented Reality (AR)
In design and construction, there have been developments in the VR and AR business, which are appreciated as either valuable or interesting.  But, more prevalent and useful are the various forms of 3D modeling (not authentic VR) which have gained significant traction.  Current software generates "Fly-overs" and "Walk-throughs" of everything from small rooms to entire cities.  

Although they may be presented on 3D screens (viewed with special glasses), the typical display is 2D videos.  Think computer games for unbuilt designs.  Each constituency of the design process benefits.  Designers can be more creative, Owners can see what they're buying, and Contractors can solve construction issues. 

This will expand.

3D Printing
This is no longer a toy for the well off.  Architectural models, manufacturing prototypes, and "one-off" building components are now relatively commonplace.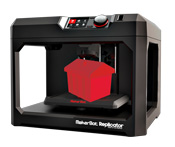 The current limitations are the size of the printer and the material used for the printed creations.  But, this soon may change.  Printers are getting very large.  In fact, entire houses have been built by robotic "printers" laying down multiple layers of low-slump concrete.  And printers capable of placing strata of metal are in the works.  It won't be long before saying "I want this thingamajig I just drew" will have swift results.  Costs will presumably come down as well.

More to come…

Struggling Colleges and Universities
This trend particularly effects the tuition-driven "Small Privates" with limited endowments.  Many have been caught in a financial vice which has few good options.  Operating expenses and capital maintenance demands are often inadequately funded by heavily discounted tuitions.  Add to this the apparent growing reluctance for families to incur large student loan obligations.

I've written about this before in my Notes "The Future of Higher Education", with more detail relevant to facilities needs.  No significant reversal seems likely.

Not Enough Skilled Tradespeople

Construction Managers and Contractors have long bemoaned how hard it has been to find good craftspeople.  Carpenters, Masons, Plasterers, Air Conditioning Mechanics, Electricians, Technology Installers – you name it, they're all scarce.

A few factors appear to be in play here:
Ever since the mid 20th century, there has been a presumption that the path to success for high school graduates is through college or university.  Skilled trade apprenticeship has been a "second" choice.  While this tendency may be abating, it still has a strong hold.  Decades of inertia must be overcome.
There has been a perception (often valid) that job security and lifetime earning potential is limited.  All this for a job that's not easy.  Not everyone's ambition.
Women have not been attracted to trade occupations with any significant impact.
Many skilled trades have traditionally been filled with immigrant workers.  With the waning of these numbers, companies have been hard-pressed to find replacement workers.
While the value, job satisfaction, and earning potential may be improving, changes will be slow to materialize.  Status: stasis.
Cloud Storage
How many do you have?  Me – I've got iCloud, Amazon Drive, Google Drive, Dropbox, Box, CloudMe, and OneDrive.  This doesn't include the aggregators that allow transfer of content from one cloud account to another, or the companies I use for disaster recovery storage.



Recently, I decided to put my routine business documents in the cloud, for easier access from multiple computers and more reliable back-up.  But, the flood of vendors is a bit nuts!

Prices are coming down (I think), and storage limits are increasing.  Even while the reliability seems good, and encryption may be reasonable, some people are uneasy with all their stuff being held by a distant company with unknown motives.  I'm mostly beyond caring.  But, I still keep my own copy of business files, with regularly timed on-site backups.

Businesses bigger than mine have been moving in this direction for years now.  Financial, Human Resource, Enterprise Resource, Building Management, and many other systems have long been administered with web-based software applications.  Even those organizations in the business of historic archival storage are refining protocols for cloud storage of their digital records.

It's a trend.

Software by Subscription
Particularly as software has migrated to web-based applications using cloud storage of data and files, there has been movement to annual subscriptions for software.  What Autodesk (vendor of AutoCAD and Revit) calls "Perpetual Licenses" are getting hard to lay your hands on.  Joining Autodesk are Microsoft for Office, Adobe for its Creative Suite, and now Quicken.  Any viable business venture has many more, which have long been "Subscription only".  From a user point of view, the only good thing to say about this is that the software is always up to date.  Not much else is positive, particularly the pricing.

This may eventually turn around as other vendors step in to undercut the apparent price-gouging of the dominant companies.  Until they do, we're stuck.

Design/Build Construction


Consolidating the risk and responsibility for delivery of construction has been a major driver in the expansion of Design/Build project delivery into many high-profile building types.  Buildings which previously were only constructed with the conventional Design/Bid/Build approach are now worthy contenders for Design/Build.

Other collaboration ventures, such as Integrated Project Delivery (IPD), are expanding.  But, many owners want to have their contractors fully "At Risk".  With improvements in Owner's abilities to manage the process, Design/Build does that.

The trend will continue.

And So It Goes…
To the extent accurate prediction of trends enables good business planning, we might be lucky - if my views are accurate.  Also, there are others way too complex to get reduced to these capsule descriptions.  We'll never know what's truly meaningful until we "live the life" that is yet to come.

Let's see in a year or so...
Missed earlier newsletters? Find them here:
October 2017 "Do You Measure Up?"
August 2017 "I'm an Architect and I'm Here to Help"
January 2017 "The Future of Higher Education"
November 2016 "The Owner as CM?"
August 2016 "Don't you just hate..."
June 2016 "Duck Testing"
April 2016 "Once Upon a Time..."
January 2016 "I want to take you higher"
November 2015 "Moderating in all Things?"
July 2015 "Alphabet City"
May 2015 "Acey Trey Trey Trey?"
January 2015 "Nature or Nurture?"
August 2014 "Acey Trey Trey?"
June 2014 "The Seven Deadly Sins"
March 2014 "Thar She Blows!"
November 2013 "Giving Thanks"
September 2013 "Back to School?"
June 2013 "What Time is It?"
March 2013 "Acey Deucey?"
January 2013 "A Swamp Full of Alligators"
October 2012 "Plan to Live Forever, Part Deux"
July 2012 "A Midsummer Dream"
May 2012 "Are you Virtually Working?"
March 2012 "Your Huddled Masses"
January 2012 "Observing Observations"
October 2011 "I Want What I Want"
August 2011 "A Beach Read"
May 2011 "NeoLuddite or Technophile?"
March 2011 "Do Your Silos Leak?"
January 2011 "Plan to Live Forever!"
November 2010 "May I Have A Plan, Master?"
September 2010 "How do we choose?"
July 2010 "Good People Behaving Badly"
May 2010 "LEED: LEADing or Dead Weight?"
March 2010 "Why does it cost so much?"
January 2010 "Design/Builders show us your softer side."
November 2009 "What the Facilities?"
September 2009 "Why Do Architects Make Good Owner's Reps?"