January 2017

The Future of Higher Education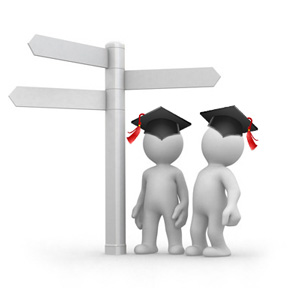 My view into the inner workings of colleges and universities comes from a peculiar angle. As a facilities consultant, I look at higher education operations from the "bottom up". I don't have much of an academic agenda, other than wanting the institutions to successfully achieve their goals of meting out superior quality education. By default, I assume the best of intentions by the faculty and staff at all levels. In my work, I look at the consequences of their efforts on my areas of study, while I seek an appreciation for their challenges, decisions, and actions.
As I gain insight into various aspects of the institutions where I work, I try for understanding:
The history and tradition of the college or university
The current academic mission
The ambitions for the future
How well the facilities support the goals of the institution
And, perhaps most importantly,
The health of the budgets and finances
These issues and incentives churn in the context of a much larger picture – which has now instigated impassioned public discourse. The cost of a college education has significantly outpaced normal cost of living benchmarks, and the accumulation of student debt has impoverished millions of graduates. Consequently, the value of a college education is being seriously questioned by many.
A Sad Story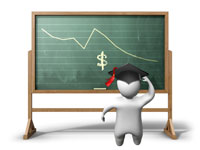 What I see can be very discouraging; and, it's not just my view. Financial analysts and experts in the field of higher education administration, with far more acumen than me, are routinely commenting on the unsustainable business practices at many campuses.
Colleges and universities are now expected and required to provide more services, support, protections, and amenities than was common decades ago. These added expenses are seen to contribute to the major escalation of higher education cost.
How to surviveAt the same time, the percent of total operating expense provided by tax dollars to public universities has declined – adding even more pressure to close the gap with increased room, board, tuition, and fee increases.
Small private colleges, in particular, often have relatively low endowment income to add to other sources of revenue. Most are described as "tuition-driven", which means they live or die based upon filling enrollment and retention goals, with their corresponding student payments. But, it gets worse. In search of maintaining enrollment numbers, rising "sticker price" tuitions are now being heavily discounted. The National Association of College and University Business Officers (NACUBO) reports that first-time, full-time freshman discounts in private colleges and universities are approaching 50%. For all undergraduates, this number in now more than 40%. It's no surprise that some NACUBO members concur with the "unsustainable" description.
What I See
In my isolated realm of facilities management, I see a notable lack of adequate funding.
Capital Maintenance (i.e., maintenance of the physical assets) is not adequately addressed. Buildings and major pieces of equipment each have a useful life, that ages from the day they are placed in service. Without purposeful maintenance, they will eventually fail. Various methods are used to calculate the appropriate expenditures for this expense – but adherence to these recommendations is virtually non-existent.
Deferred Maintenance (defined as Capital Maintenance which was not performed when it was needed) is typically accumulating at an alarming rate. I see many colleges and universities that have accrued tens of millions of dollars of deferred maintenance, with few concrete plans to reduce the backlog.
Routine Maintenance (the day-to-day upkeep) also is routinely underfunded or executed without good cost-effectiveness. Eventually things start to fail, and repairs are addressed as costly "emergencies".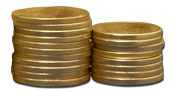 Money makes the world go aroundThe lack of budgeting and careful management for these three facilities items may be attributed to lack of foresight and bad planning. But, even in the best of circumstances, the finances are often dictated by the constraints of available income. They can't spend the money if they don't have it – and many places, sadly, are strapped for cash.
In a manner of speaking, I'm an "infrastructure" guy. Buildings and grounds are the "roads and bridges" of colleges and universities. The new ones are, almost without exception, wonderful. The existing ones are often addressed only when failure is imminent.
What Is the Likely Future?
Whenever I step onto a new campus, I try to elicit the opinion of the Chief Financial Officer. I'm curious to learn what they see as options for their institution, as well as their expectations for higher education in general. Here's what I hear:
Many of the "small privates" will eventually go out of existence – by closure, by merger, or acquisition by more solvent colleges and universities.
Private colleges and universities, in particular, will be forced to reconsider their academic missions, to more narrowly focus on specific areas of study or targeted classes of students. Related to this refinement is the distinct likelihood of increased offerings for "trades" education – on the theory that not everyone in the US needs (or even wants) a four-year Bachelor's degree.
On-line learning will continue to expand, with inevitable reductions in traditional classroom teaching.
Business operations will be painstakingly re-assessed, seeking more cost-effective and productive practices.
Beyond this, there is added speculation:
Corporate participation in higher education may become more visible, as a source of additional income with the potential for redefined academic focus.
Intervention will occur in the financing of student debt, with more advantageous terms and conditions. There appears to be consensus that more fairness and equity is needed, and there is a "public good" in helping students attend college.
State legislators, responding to constituent dissatisfaction, will finally look at reversing the trend of cutbacks to public colleges and universities.
And Eventually…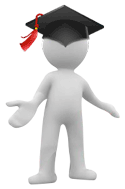 Higher Education is usually seen as essential to the human experience. We aren't expected to stop learning at the age of 18, and we don't expect to be totally self-taught. Teaching, or at least mentoring, it seems, will always be needed. But, the delivery methods and business practices of colleges and universities seem destined to change.

We may use fewer buildings, we may have fewer institutions, and we may expand areas of study while contracting others. Who knows, we may even have to go through some time of darkness before we have a better sense of what is a more uniformly sustainable business model.
I'd like to think that 50 years from now, we will not be taught just at public and large, well-endowed private colleges and universities. The optimist in me sees a future for teaching by "small privates", trade schools, unions, companies, and all sorts of entities we have not considered.
It just won't be what we see today. Survival of the fittest, and human adaptation, will prevail.
Missed earlier newsletters? Find them here:
November 2016 "The Owner as CM?"
August 2016 "Don't you just hate..."
June 2016 "Duck Testing"
April 2016 "Once Upon a Time..."
January 2016 "I want to take you higher"
November 2015 "Moderating in all Things?"
July 2015 "Alphabet City"
May 2015 "Acey Trey Trey Trey?"
January 2015 "Nature or Nurture?"
August 2014 "Acey Trey Trey?"
June 2014 "The Seven Deadly Sins"
March 2014 "Thar She Blows!"
November 2013 "Giving Thanks"
September 2013 "Back to School?"
June 2013 "What Time is It?"
March 2013 "Acey Deucey?"
January 2013 "A Swamp Full of Alligators"
October 2012 "Plan to Live Forever, Part Deux"
July 2012 "A Midsummer Dream"
May 2012 "Are you Virtually Working?"
March 2012 "Your Huddled Masses"
January 2012 "Observing Observations"
October 2011 "I Want What I Want"
August 2011 "A Beach Read"
May 2011 "NeoLuddite or Technophile?"
March 2011 "Do Your Silos Leak?"
January 2011 "Plan to Live Forever!"
November 2010 "May I Have A Plan, Master?"
September 2010 "How do we choose?"
July 2010 "Good People Behaving Badly"
May 2010 "LEED: LEADing or Dead Weight?"
March 2010 "Why does it cost so much?"
January 2010 "Design/Builders show us your softer side."
November 2009 "What the Facilities?"
September 2009 "Why Do Architects Make Good Owner's Reps?"