November 2016

The Owner as CM?
OK - I know. I wrote some time ago about avoiding acronyms. Forgive me. CM = Construction Manager.
Depending on who you talk to, Construction Managers are said to make anywhere from 1 to 15 percent profit in the delivery of construction projects. While the accuracy of the numbers (particularly at the extremes) is highly debatable, there is no doubt of the normal and legitimate profit motive in the business activity.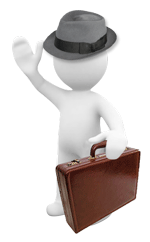 Not surprisingly, many large-scale capital project managers are tempted to assume the role of CM, as a way of pocketing the compensation that would otherwise be paid out in the construction process. This inclination may be rising, as more CM's are seen as procurement and management entities, with little or no actual self-performed, hands-on construction work.
Homeowners (almost all amateurs) do this routinely, of course. Painters, roofers, plumbers, electricians, and other contractors are customarily hired independently from one another. Problems can arise, but careful oversight and common sense usually prevail in resolving them. Not always – but often enough that things are not likely to change.
However, in commercial and institutional venues, things are a bit different. Some owners may have a large staff, experienced in construction, or otherwise seen as competent to oversee many contractors. Others, without that expertise, may choose to procure services from one of the many consultants anxious to work as "Owner's Agent" for oversight of selected capital projects or entire programs. Interestingly, many of these "Agency" agreements are with the very same Construction Managers that might otherwise deliver conventional construction contracts.
The desire to save money is understandable, and definitely "doable" with proper resources, careful planning, and competent execution. But what are the risks?
In no particular order:
Quality Control

When a Construction Manager is contractually responsible for project delivery, there is usually a significant amount of oversight, to ensure the work of trade contractors fully complies with specifications requirements. A continuous, visible on-site presence can instill a degree of care which might not exist under other circumstances. The Construction Manager has a vested interest in verifying that underlying construction is fully satisfactory to receive the subsequent work of follow-on contractors.
With an owner functioning as CM, or when an owner's agent has been retained, there may be less inclination for rigorous oversight. With potentially reduced concern (or knowledge) of the consequences of embedded defects, quality may suffer.
An example:
As an Architect, I once had a developer/client who was using a company to act as its agent. In the construction of the new multi-story office building, it was discovered that one structural bay had been erected by the steel contractor with the framing seriously out of level, and the defect was not discovered until the separate concrete contractor was brought in to pour and finish the floor slabs. Was the "Owner's Agent" willing to accept any responsibility? No surprise – No. To make matter worse, the affected space had been pre-leased to a real estate attorney. The ultimate resolution was far from satisfactory.
Overlapping Contracts
Many activities or construction expenses relate to the work of various trades – or to no trade in particular. Waste removal, dewatering, temporary utilities, scaffolding, or placement of on-site meeting trailers are just a few examples. Without a Construction Manager, some entity has to own these obligations. Even then, the owner must dictate contractual provisions about the various shared and independent responsibilities of the project contractors, particularly as it relates to a potential failure of the product or service. The legal and logistic repercussions are daunting.
A common example of this aspect of construction relates to the use of scaffolding. For various insurance and liability reasons, there is an understandable reluctance for one trade contractor to use the scaffolding of another, while doing work on the project. CM's will often consider one scaffolding contract to avoid duplicated expenses, but they do so with carefully-worded and coordinated contract provisions.
Coordination
These days, with the use of Building Information Modeling (BIM) and clash detection software, the coordination of various trade contractors can be significantly improved from days of yore. With proper orchestration, "first in" contractors no longer hold the advantage of placing things where it's easiest for them. Without a coordinating entity, proper planning and execution is challenged.
The responsibility of this coordination normally falls to a CM. Lacking that, an owner must figure out how to commit trade contractors to a process, and mandate the means by which charges for reasonable adjustments are not claimed as change orders.
Regulatory Compliance
Building Permits are the most obvious compliance requirement. However, many others can apply to a construction project. Hazardous material disposal, site drainage mitigation, noise ordinance regulations, public safety protection, and traffic control are just a few of the many examples of common governmental mandates.
In addition, some regulatory compliance may be voluntary. LEED certification, for example, is often sought by owners, with important impacts on construction practices, products, and systems.
Once again, without a CM, the responsibility for oversight and control on these issues rests directly on the owner.
Job-Site Safety
This issue is particularly complicated. Contractors are mandated by law and custom to retain insurance for claims related to construction injuries. But, without a Construction Manager, it may be unclear who bears the burden for an attending to certain unsafe conditions. Claims and counter-claims in the event of an accident are commonplace.
Sometimes, CM's will coordinate the risk and have what are known as Contractor-Controlled Insurance Programs (CCIP's). These blanket policies are intended to replace the multiple trade contractor polices –presumably at lesser total cost. Construction insiders debate the effectiveness of these programs.
Some owners have elected to implement Owner-Controlled Insurance Programs (OCIP's) in a similar attempt to consolidate all contractors under the umbrella of a blanket risk-protection policy. OCIP's, when used, can apply to projects which may or may not have CM's. Not surprisingly, as it is with CCIP's, there is industry-wide debate about the effectiveness of this approach.
In any event, there is no doubt that without a CM there is more risk and responsibility for owners in this critical area.
Financial Risk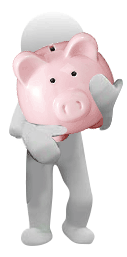 The typical Construction Manager agreement is in the form "Cost of the Work Plus a Fee, to a Guaranteed Maximum Price".
Of course, It's possible for an owner to contract with a CM where the contract is "Cost of the Work Plus a Fee", without a "Guaranteed Maximum Price". With reduced financial risk, many CM's are willing to work with lower fee structures, and many owners see this as an advantageous compensation model.
Without a guaranteed maximum price, or without a CM, or even with the use of an owner's agent, the burden of cost overruns flows to the owner. Causes are myriad, sometimes hard to predict, and often well justified. The owner that does not have a guaranteed price contract has little recourse in recovering unexpected expenses.​
Alright – Am I "Fer" or "Agin"??
As you might gather – mostly agin. I just don't see the owner's assumption of the various risks as worth the relatively small best-outcome reduction in construction cost.
This doesn't mean to say that it is never worth considering. Situations which may warrant consideration include:
Owner/Builders with competent, experienced in-house personnel
Work on small, tightly-defined projects, especially ones with limited numbers of contractors or suppliers
and, obviously
Construction Managers building for their own accounts
Proceed with Caution
Succumbing to the lure of saving money is possible – even justified at times. While, yes, it can be done –It's not for the faint of heart. Eyes wide open please.
Missed earlier newsletters? Find them here:
August 2016 "Don't you just hate..."
June 2016 "Duck Testing"
April 2016 "Once Upon a Time..."
January 2016 "I want to take you higher"
November 2015 "Moderating in all Things?"
July 2015 "Alphabet City"
May 2015 "Acey Trey Trey Trey?"
January 2015 "Nature or Nurture?"
August 2014 "Acey Trey Trey?"
June 2014 "The Seven Deadly Sins"
March 2014 "Thar She Blows!"
November 2013 "Giving Thanks"
September 2013 "Back to School?"
June 2013 "What Time is It?"
March 2013 "Acey Deucey?"
January 2013 "A Swamp Full of Alligators"
October 2012 "Plan to Live Forever, Part Deux"
July 2012 "A Midsummer Dream"
May 2012 "Are you Virtually Working?"
March 2012 "Your Huddled Masses"
January 2012 "Observing Observations"
October 2011 "I Want What I Want"
August 2011 "A Beach Read"
May 2011 "NeoLuddite or Technophile?"
March 2011 "Do Your Silos Leak?"
January 2011 "Plan to Live Forever!"
November 2010 "May I Have A Plan, Master?"
September 2010 "How do we choose?"
July 2010 "Good People Behaving Badly"
May 2010 "LEED: LEADing or Dead Weight?"
March 2010 "Why does it cost so much?"
January 2010 "Design/Builders show us your softer side."
November 2009 "What the Facilities?"
September 2009 "Why Do Architects Make Good Owner's Reps?"