To get more information about any of these images, simply click on them.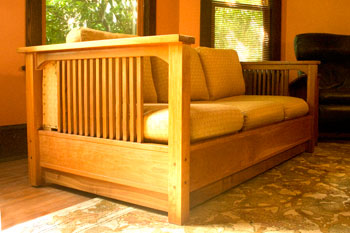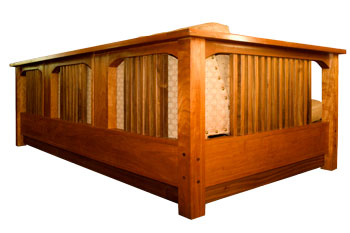 Couch
A space problem solver. This mission-influenced sofa utilizes a salvaged sofabed mechanism into its construction. A walnut skirt contrasts the predominant cherry to disguise the bulk of the bedding below the cushions. Walnut picket sides also lighten the look of the assembly.
Materials: Solid cherry frame, walnut pickets and skirts, walnut details
Finish: Tung oil/ varnish blend finish Details: Jennifer convertible sofa bed assembly.
Dimensions: 27"H x 74" W x 39" D