To get more information about any of these images, simply click on them.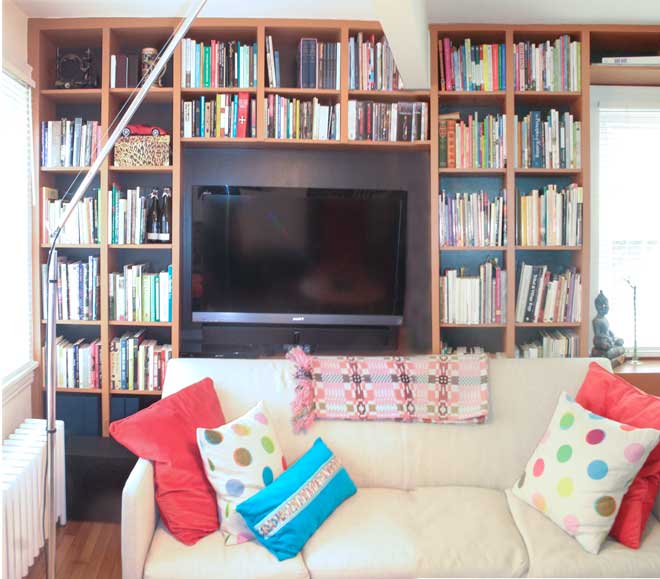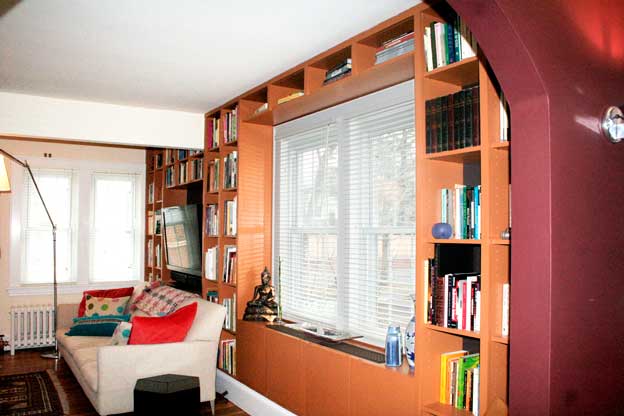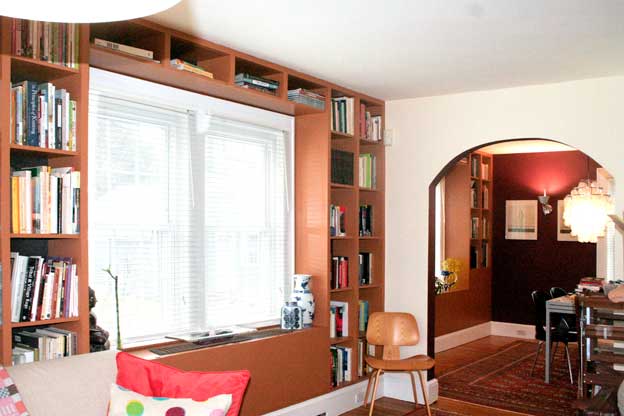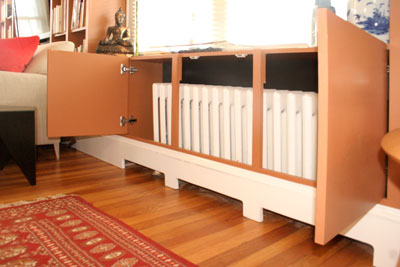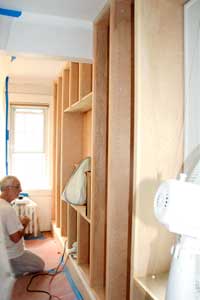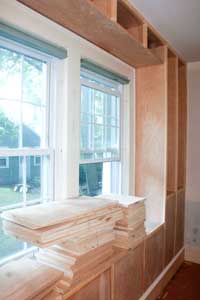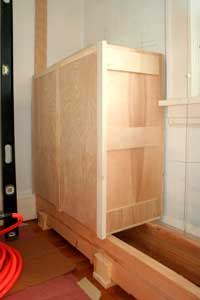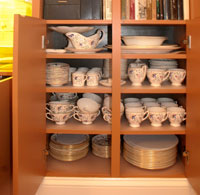 Shelving & Cabinets
Wall to wall, and floor to ceiling, new shelves and cabinets line the full depth of this 1930's vintage Dutch Colonial. Rough fabrication was done off-site to reduce homeowner disruption. All perimeter trim is scribed to follow the contour of existing surfaces. Simple in design, but strong in impact.
Materials: Select grade plywood with clear pine trim and mouldings.
Finish: Low VOC semi-gloss latex paint, applied in the field by painting contractor.
Details: All shelves moveable on 5mm shelf pin supports. Inset cabinet doors with Blum European style soft-close hinges. Cabinets are double-width, spanning behind fixed center mullions. Discreet finger pulls routed into door edges.
Dimensions: 8'H x 30'W, depths vary